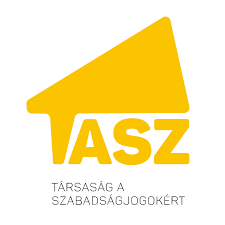 Updated at: 2023/04/27
Contact us if you have a legal problem or question about healthcare or access to education.
We can help you online and over the phone, not just at our offices but nationwide.
For Ukrainian refugees, we have created this website about health care:  
Our legal helpline can be reached with questions at jogsegely@tasz.hu,
or call +36 1 2792235
Tuesday 14:30 - 17:00
Wednesday 15:00 - 17:00
Thursday 10:00 - 12:00
Free service
Spoken languages: hungarian/english
Other information: female staff, separate toilet, building with access for people with disabilities
Opening Hours
Tuesday open from 14:30 to 17:00
Wednesday open from 15:00 to 17:00
Thursday open from 10:00 to 12:00
Contact Information
email: jogsegely@tasz.hu
facebook_messenger: https://www.facebook.com/sharer/sharer.php?u=https://tasz.hu/ingyenes-jogsegelyszolgalat
instagram: https://www.instagram.com/ataszjelenti/?hl=en
phone: 3612792235
website: https://tasz.hu/ukraine-healthcare
Click here to see the address in GoogleMaps.